Welcome! We would like to introduce you to our staff!
Joe Fortuna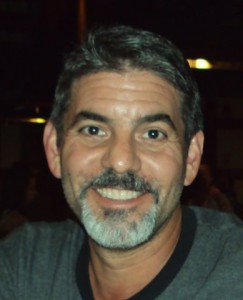 Joe Fortuna, thirty-year resident of Arizona, and graduate of Arizona State University grew up just outside New York City, descendant of Italian immigrant and hand craftsman Rocco Fortuna. Rocco immigrated to New York City in the late 1800s, and arrived skilled at carving monuments and fireplaces out of stone and wood. Joe Fortuna, drawing from deep cultural tradition and ancestral knowledge has continued the family's hand crafted tradition, as he now specializes in creating art for homes with hand-crafted Mexican Tile and Stone. Joe Fortuna is an accomplished contractor of more than 20 years, having highly qualified experience in the art of installation and restoration of ceramic tile, Mexican tile, and stone. He remains proactive within the construction community; he has served as the President of The Ceramic Tile and Stone Association of Arizona, and enjoys participating in several tile association advisory boards in Arizona. He continues to stay very involved in the construction/tile industry, and is also a Ceramic Tile consultant, certified by: The Ceramic Tile Institute of America.
Terri Fortuna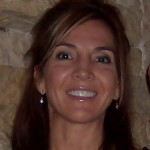 As Product Importer and Administrator of the Phoenix and Tucson design studios, Terri Fortuna leads customer service, researches the artistic influences and history of tile design, and helps to inspire any curious client in search of a beautiful product. Terri draws her creativity and product application knowledge from her father, who owned and operated an artistic flooring showroom, for over 40 years.
Robert Peddle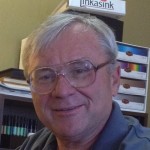 As Lead Designer and artist, Robert runs the design aspect of MTSC's Project Management Team. His efforts include researching and developing aesthetic applications of tile design, and helping clients to imagine, conceptualize, or explore the multifaceted world of home design. Robert has contributed his skill to the company since its very first year. We are lucky to share such a dedicated and talented individual with you.
Wade Richholdt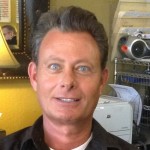 As Outside Estimator of MTSC's Floor Finishing and Restoration division, Wade visits homes, yards, or general spaces whose floors require sealing of natural products, retouching, refinishing, or complete restoration work. Wade is available to provide an estimate, free of charge, in person, or by phone.
Rocco Fortuna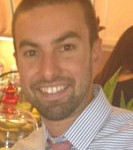 As Project Coordinator for the Project Management Department, Rocco helps serve clients by aiding in their product selection, drawing from his knowledge of, and enthusiasm for Interior Design. After helping clients sift through the colorful, and exciting variety of tile products, he also implements design plans in the field with flooring contractors. Rocco is a graduate of Arizona State University.
Alexis Tarr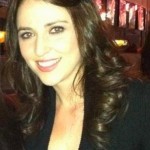 As Phoenix Design Studio Assistant Manager, Alexis helps any client through the stages of product selection, order and payment. Having studied our tile line diligently, Alexis is aptly versed in all of our product lines, glad to answer inquiries regarding any of our tile products and collaborates with our lead designer to help clients conceptualize tile design and installment. She is happy to coordinate meetings for anyone interested in working with our Project Management or Restoration Department directly. Alexis is a graduate of Northern Arizona University.
Shannon Orth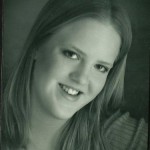 As Tucson Studio Assistant Manager, Shannon collaborates with our lead designer to help clients conceptualize tile design and installment. Having graduated from Northern Arizona University with an Interior Design degree, Shannon is an incredible source of knowledge and inspiration for anyone seeking to embellish or adorn their living space.
Karen Bruno


As Accounting Manager, Karen directs our client and vendor payments and receivables, as well as assisting both locations and all departments with a variety of administrative tasks. Karen's diligence and aptitude help our staff and clients to complete any order with ease, and security necessary.
Jazmin Adams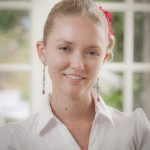 As Design Assistant of the Tucson Studio, Jazmin works together with our lead designers and managers to assist clients in their conceptualization and realization of tile designs. As a continuing student of Interior Design, Jazmin eagerly works to create, inspire and serve those who are seeking the products that make for a beautiful home.
Trevor Gladden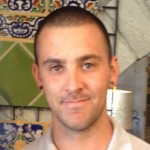 Manages both Phoenix and Tucson Warehousing. Trevor directs all product transportation, both local and long-distance. He purchases domestically, and keeps inventory movement seamless. Trevor organizes and oversees the completion of each product's shipment or reception and assures every delivery is carried out with the proper speed and security.
Casey Hodges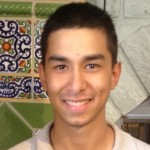 As Phoenix Warehouse Assistant, Casey is our forklift operator and helps to oversee and carry through product reception and delivery with the utmost care. In addition to serving you, Casey is also continuing his education at Paradise Community College.
Joel Verducca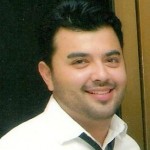 As our Tucson Warehouse Associate, Joel also operates the forklift and carefully handles the transportation of MTSC's products. Joel is happy to offer communication services to any client who requires English to Spanish translation. He will take the utmost care to assure every order is loaded and shipped with accuracy and security. In addition to serving you, Joel attends evening classes at Pima Community College.