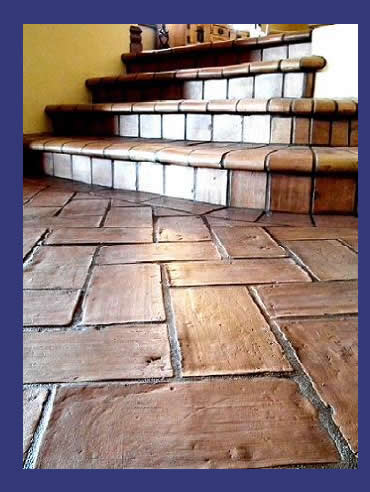 Saltillo tile is an unglazed clay floor tile made in Saltillo, Coahuila, Mexico. The tile is processed from regional clay deposits which are considered the finest natural clay deposits anywhere. Here is a brief description of how it is made:
First, the clay is excavated
The clay is cleaned, sifted, then mixed with water
Tile shapes are formed while the clay is still wet
The tiles are placed and dried in the sun (Rain can cause the process to be delayed)
Lastly, the dried tiles are fired in caves which are used as kilns.
What determines the quality of the tile is how clean the clay was before the tile was made. Unfortunately, high market demands for Saltillo tile can cause the process to be rushed resulting in unclean clay. So what is considered clean clay? Typically when the clay is excavated from high banks of the river and then machine sifted, the clay comes out cleaner. Some suppliers buy tiles where the clay is dug out of riverbeds and not sifted, causing the clay to contain impurities and other material which results in much lower quality Saltillo tile.
Standard Saltillo tile is handmade without machinery involvement. That gives each tile it's individualism. The tile is primitive, irregular, and usually has small chips, cracks, and bumps. It's these imperfections that add character to the tile which results in a very rich and unique look when used for flooring, pool decks, and other applications.
If you are interested in having Saltillo Tile installed, please contact Mexican Tile and Stone at 602-954-6272/Phoenix or 520-622-4352/Tucson .